What We Do
This project began when Megan Tannenbaum found out that most teachers, families, and organizations simply throw broken crayons away. She knew these crayons could be put to good use and The Great Crayon Project was born.
In just the first three months, The Great Crayon Project has donated over 2,050 crayons and exchanged over 750 crayons!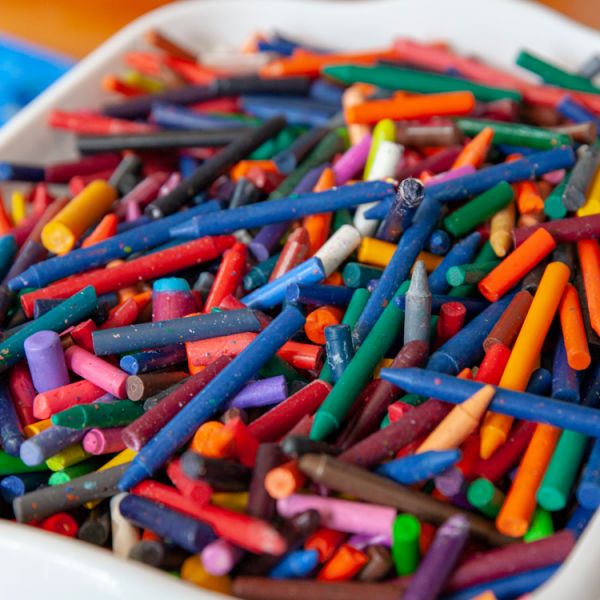 It all starts with a bag of broken crayons
Broken crayons are collected in three ways:
Schools

We do crayon exchanges in schools - students bring in bags of broken crayons and we give them new rainbow shaped crayons on the spot.

Organizations

Organizations may not necessarily want to do the exchange but have broken crayons to contribute to our project.

Restaurants

Many restaurants offer crayons to children to color with while they wait for meals. These are often left behind and subsequently thrown away. Now they are being collected and contributed to our project.
Want to contribute? Contact Us.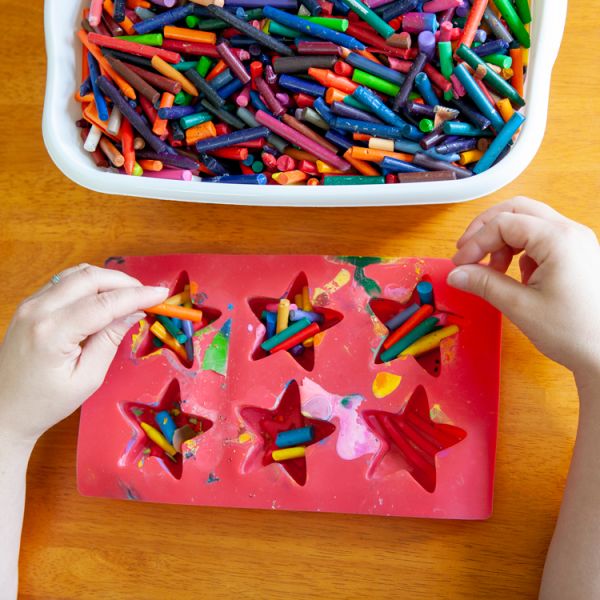 Preparing the crayons
Once all the crayons are collected, they have to be peeled, washed and melted into molds.
We are pleased to have partnered with ARC Otsego, an organization that hires and works with adults who are developmentally disabled. We hire their residents through ARC's work program to help us peel the crayons. This partnership has become a huge help for our project and we love supporting the residents and ARC Otsego Organization.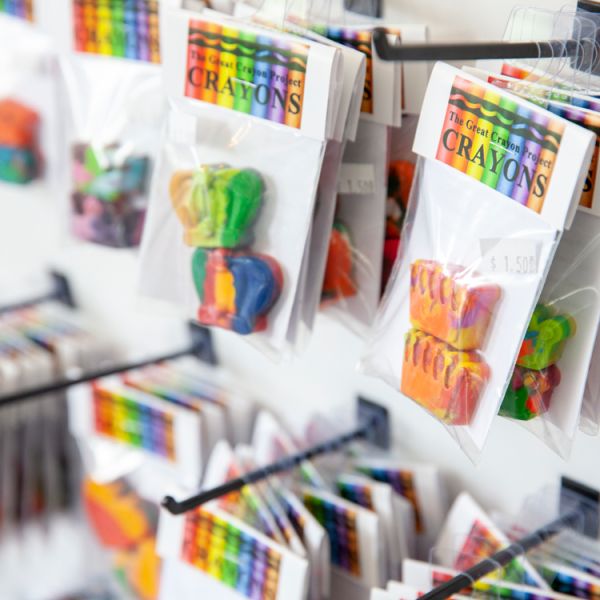 Creating new crayons
The crayons are then melted down into various shapes and sizes and split into three categories:
Donate

We donate crayons to kid-friendly events and organizations. Our goal is to encourage art and creativity in children.

We donate everywhere from libraries, to Reading is Fundamental organizations, to children's hospitals and everything in between.

Exchange

Rainbow crayons are exchanged for bags of broken crayons at schools.

Sell

We sell our rainbow crayons in various shapes and sizes. Once the ongoing costs of our project are covered, all profits go towards buying school supplies for children.

Want to support our project? Check out our Etsy store!